Meet the Team
We are a team of dedicated professionals, ready to do what ever it takes to make your business grow
Lynne Mackay
Founder
Lynne Mackay is one of Canada's most experienced Image Consultants, sought after for speaking and coaching engagements in the area of image, networking and social/business etiquette skills. She works with all levels of a company: executives, managers, sales professionals, new hires, entrepreneurs, and political leaders. Her dedication and consistent delivery of quality programs relevant to today's business world is what has sustained her business for 30 years.
Lynne Mackay has traveled extensively in her 30 years working with many Fortune 500 companies across North America. She has counseled thousands of top executives in many well-known corporations.
Her keynote addresses are dynamic and effective in providing valuable and practical insights that can be applied by all who attend. Feel comfortable having Lynne deliver her message to your group. Her experience, enthusiasm and energy will have your participants captivated and inspired.
Canada's Best Image Consultants
Paul Byrne
Partner
Paul Byrne is a senior trainer with Mackay Byrne Group. Lynne and Paul formed Mackay Byrne Group, MBG, in 2002 and began developing and offering communication skills to Canada's corporate clients. Paul's expertise in communication skills has grown the business to over 30 programs and allowed MBG to become a 'one stop shop': how you look, behave and communicate.
Paul Byrne is a Professor of Communication skills in Ottawa. As a professor, he's been formally recognized for outstanding achievements in teaching and curriculum design. Corporate clients have been consistently rewarded with his ability to translate academic theory and psychological research into practical communication techniques for the workplace. His training design and delivery skills have been applauded by clients coast to coast.
His personal belief is that enhanced communication competence is a result of a heightened self-awareness, an appreciation of benefits (personal and organizational), and knowledge of easy to understand communication techniques and strategies. To this end, he consistently creates an environment that is psychologically safe, highly participatory, and above all, professionally relevant.
Canada's Best Image Consultants
Michael Mulvey
Presenter
Michael S. Mulvey is a trainer with Mackay Byrne Group and professor of marketing at the Telfer School of Management. Michael is often recognized for teaching excellence; his courses in marketing, consumer behaviour and MBA strategic marketing management are among the highest-rated at the University of Ottawa. He began his career at Rutgers Business School in 1996 and he has also taught at Penn State and the Bucharest School of Management.
Michael has extensive consulting experience and has conducted research for companies such as Bank of America, the Corporation for Public Broadcasting, Hilton Hotels & Resorts, Motorola, and Toyota USA. His academic research focuses on how products, brands and activities gain personal relevance to consumers. He is an active keynote speaker and seminar leader for various organizations including The Conference Board of Canada, Canadian Marketing Association, Canada Revenue Agency, and the Centre of Excellence for Public Sector Marketing. He is a go-to media expert on the topics of branding, marketing strategy, and consumer research and has shared his views in over 250 interviews in outlets such as CBC Radio One, CTV News, The Gazette, Global National, The Globe and Mail, Maclean's, Marketing Management, The New York Times, Ottawa Citizen, and Toronto Star.
Michael earned his Ph.D. in business administration, with a concentration in marketing from The Pennsylvania State University in 1997. He received his MSc in management systems from Clarkson University, and was awarded a Bachelors of Commerce in marketing from the University of Ottawa.
Canada's Best Image Consultants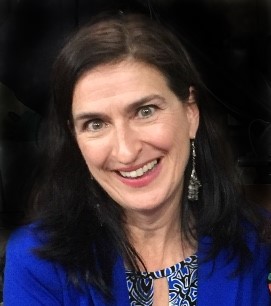 Paula Connolly
Presenter
Paula Connolly, Senior Facilitator, has 25 years of experience in professional development training. She has designed and developed over 40 training programs and presents classroom and webinar seminars to help participants improve communication, productivity and leadership skills. Paula also supports businesses to implement organizational change and improve outcomes.
Paula has a Bachelor of Business Administration degree from Acadia University and certifications in Adult Education and Professional Courseware Design, Emotional Intelligence and Personality Dimensions
Canada's Best Image Consultants